Here you'll find all of our events and links for each. If you have any questions, please contact us.
All events are held at Raleigh St church, unless otherwise stated.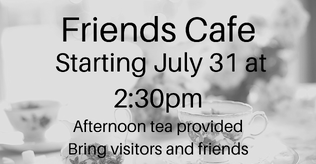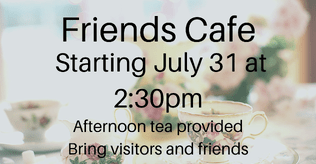 Friends Cafe
When: Last Friday of the month 2.30pm - 3.30pm in our Cafe area.
Afternoon tea provided, bring your friends and visitors!
NOT held months December or January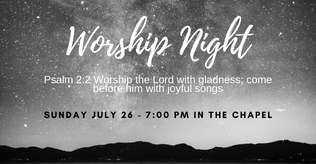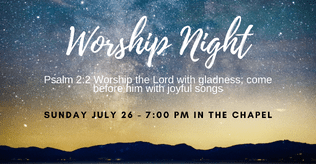 Worship Night
When: Sunday July 26 7pm in the Chapel
Other Worship Night dates for your calendar
August 23
September 20
October 25





Church Camp
Join us at Finlay Park, October 16 - 18. For a weekend of fun fellowship and learning.
Registration and other information coming soon.
Costs
Children less than 5 years - FREE
Children 5 - 12 years $80
Teens 13 -19 years $100
Adults 20+ $120
Family maximum cost $450
Sistas
When: 17-19 September 2020
Where: Life Central, Mt Eden, Auckland
RISE UP is the 2020 theme. Raleigh Street Women like to organise Group Seating if you would like to join in email Viki. Check out our RSCC Sistas group on Facebook.
ICONZ
When: Mondays during the school term, from 6:45 - 8:30pm.
ICONZ is an action, adventure, activity and values-based programme for boys aged 8 to 12.
Amplify
When: Alternating weeks with every second Friday 7 - 9 pm (event nights) and every other Wednesday 7 - 8.30 pm (study nights).
Meets during the School Term for Youth in School Years 7-9. Interactive evenings, based on fun, friendships, faith and food!


Mainly Music
When: Tuesday 10am-11.30am.
Bond with your pre-school children and babies over music, movement and social interactions. Mainly Music meets during the school term.
Connect Women
When: Wednesday 9.30am - 11.30am
Meet for social gathering, Bible study and prayer. Creche is provided for pre-schoolers.


Playgroup
When: Thursdays from 9.30-11.30am
For families with pre-school children. Held during the school term.