Loving God, Loving Others
We are a community that is captivated by Jesus and his message of hope to a hurting world. We believe that God is interested in every sphere of life - and that He welcomes all people to find life in Jesus.
Everyone is welcome - all belong.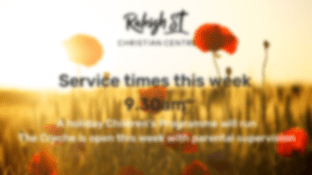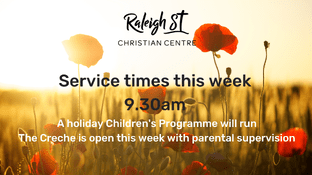 Join us online with our current series, watch or catch up on a series by clicking through on the image below.
Previous Service Recording
United in Praise - Spotify Playlist
The worship leaders have collated a set of songs that we pray will bring you encouragement and joy and lift your eyes to our loving Father of hope and peace. Let it remind you to sing in times of uncertainty and to fill your homes with praise. We are singing with you, over you and for you in the love of Christ.
Click below to find updates regarding ministries, services and events at Raleigh St.
Need Help?
Let us know in the form below, so that we can look into how we can help.
Offer Help
Are you in a position to help people in need? There are many ways you can help, let us know what you can do best!
Prayer Requests
If you have any prayer needs or encouragements to share, please let us know in the form below.
We'd love to join and support you with prayer; or encourage others at any time.